Your local provider for Aged Care and Community Transport Services in the Upper Hunter.
Domestic Assistance
Help Around
the Home
Floors
Bathrooms
Making beds
Washing
Kitchen
Personal
Care
Help When
You Need It
Showering
Grooming
Dressing
Meal preparation
Social
Support
Help With Everyday Activities
Accompanied Activities
Telecare
Companionship
Wellness and Reablement
Personal Development
Education
Social Interaction
Free Workshops
Meals
 
Healthy & Nutritious
Meals on Wheels
Meals at Centre
Home Maintenance
Keeping your home neat and tidy
Mowing
Weeding
Cleaning gutters
Transport
 
Making it easy for you to get around
Direct Transport
Medical Transport
Transport to Treatment
Social Trips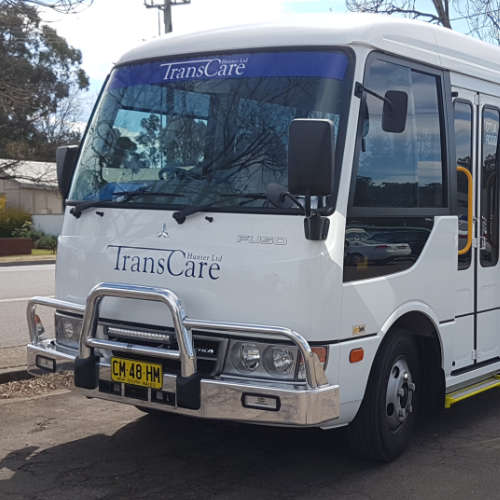 Community Transport
Weekly Services
Regular transport between towns in the Upper Hunter.
Bus Hire
TransCare are very grateful to our generous community who make it possible for us to offer our services to the Upper Hunter.